Meridian is lead by a seasoned executive team focused on enhancing client performance to drive business success.
Meridian is a subsidiary of CareCloud, INC., a healthcare information technology company that provides a full suite of proprietary cloud-based solutions and business services to healthcare providers and hospitals.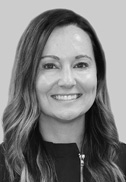 Crystal Williams
VP of Operations
(Meridian Medical Management) A Carecloud company
Crystal is responsible for managing Meridian's Revenue Cycle Management services for its entire suite of clients. Crystal has over 21 years of experience in Revenue Cycle Management and Program Management.
Mrs. Williams has focused on large enterprise multi-specialty clients, partnering with her client base to improve and optimize revenue and Key performance indicators to align their business with best practices.
Crystal also has leadership and project management experience from working at GE Healthcare IT as their Operations Director. During this time, Crystal received the Six Sigma certification and led Six Sigma project management initiatives at GE Healthcare IT.